ELSTO Drives & Controls
ELSTO is the tradename of ELectro STOkvis, the company that stood at the basis of what is now the Stokvis Group. Armed with a few boxes of electric motors, a Fiat 600 and much enthusiasm and optimism the journey on the path of entrepreneurship was entered. Now more than forty years later, all this youthful enthusiasm has evolved into a more than respected player on the Dutch transmission market, that with the aid of some of the other Stokvis companies can sell its products on a worldwide basis.
As one of the last remaining true family owned companies in this market, continuity and long lasting relations with both customers as employees have remained a core value. ELSTO Drives & Controls has several subsidiaries in the Netherlands who, next to the extensive ELSTO programme, each have their own speciality. Be it the supply highly specialized redactors, the creation of customer specific control solutions, or offering well planned and certified MRO services for the petrochemical industry or shipping, ELSTO makes sure you can keep moving.
A large current stock, the ability to develop specific transmission solutions, and the in-house development and construction of control systems provide ELSTO with an unique position on the Dutch transmission market.
ELSTO Drives & Lifting
In 2018 the existing EBD Techniek name was changed into ELSTO Drives & Lifting as to better reflect the company's activities, that indeed focus on drive and lifting technology. Originally this Rotterdam branch of the ELSTO Group specialized in drive components, to which in the nineties lifting technology was added. Located on Rotterdam Spaanse Polder industrial estate, it is right in the centre of one of the densest industrial areas in the Netherlands, enabling swift service and personal contact for an effective customer support.
Together with the name change, specific product groups were transferred from ELSTO Voorhout to Rotterdam. In particular couplings, open drive systems and transmission components were moved.
These article groups are a fitting addition to the made to measure solutions provided by ELSTO Drives & Lifting for her domestic and industrial lifting and transport systems. Next to designing, supplying and installing drive and lifting products, the Rotterdam ELSTO branch also provides a comprehensive maintenance service.
Scheduled or regular maintenance? the mobile service teams provide maintenance for the equipment at the customers location, and have a 24/7 availability in case of emergencies.
---

For the complete story see elsto.eu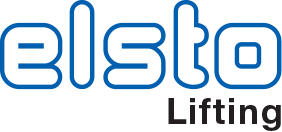 For the complete story see elstolifting.com